Enough with the techno gizmos, idtagit is as simple as it gets. It's a small tag you stick or hang on to your belongings so if someone finds something you've lost, they can return it – huzzah!
We can't stop you losing stuff but we can help you get it back. Pop idtagit tags on your mobile, laptop, wallet, keys (it has a tiny hole so is easy to attach instead of sticking), handbag, kid's bike, pet's collar and anything else you can think of - even your grandma (the only thing that might stay lost is her mind...).

Features & benefits
Incredibly simple (even your Mum will get it), effective, discreet and great value
No ongoing subscription fees, just one small of payment of $23 for a pack of 5 or $29 for a pack of 10
Super strong tags – can be attached to anything without falling off
Works anywhere in the world (finders just need to access our website)
No expiry date, no distance limitations (unlike Bluetooth), and no need for batteries or connection to smartphone apps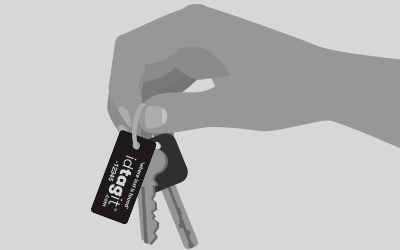 Getting started
Each tag has a unique ID code which connects you to your possessions, so if you don't want the hassle, expense or tears over losing things forever, you need idtagit.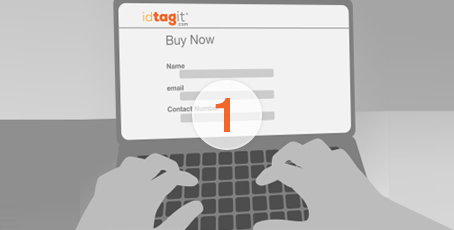 ORDER
Purchase as many idtagit tags as you need (they come in packs of 5 for $23 and for a limited time at the special price of $29 for packs of 10).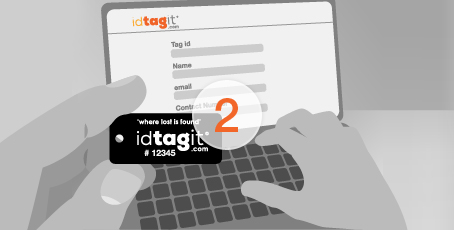 RECORD
Once you receive your tags, go to idtagit.com and record your unique codes against your profile.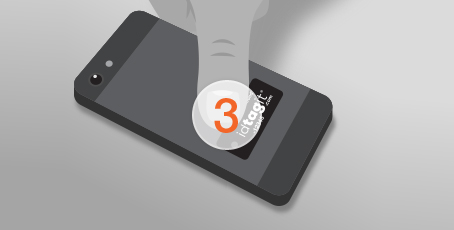 ATTACH
Once you've received your tags via post, simply attach or hang them on your stuff.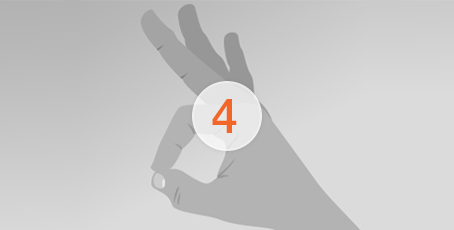 RELAX
Now if you lose anything, it's got the best chance of finding its way back to you.

Why codes?
Secure, private and efficient.
Do you want your privates splashed all around town?
Nope. The answer is codes.
Using unique codes (instead of private details), is the most discreet and effective way to connect you to your things.
As a trustworthy third party, idtagit doesn't disclose your identity or personal details to anyone (even finders of things you've lost), so you can remain anonymous yet still connected to your lost property. Clever huh?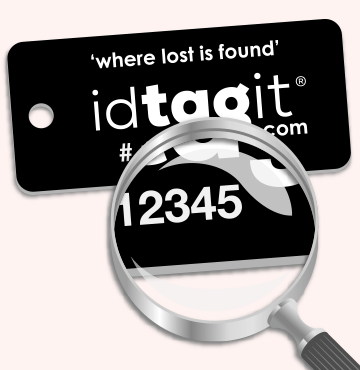 Buy now
How many tags would you like?